Installation Instructions For Biscay Kitchen Sink Faucet

Biscay Kitchen Sink Faucet

Biscay is a modern kitchen sink faucet in an antique style design. The straight and rounded shapes along with the dark oil rubbed bronze finish of the spout combined with the white handle create interesting contrasts that blend in perfectly together, resulting in an impressive final product. This kitchen faucet has a single side handle, with built-in hot and cold water mixer. It is easy to install deck mounte, single hole required. Only the best materials have been used: the body is made of solid brass and the valve cartridge is ceramic, for long lasting life time. It comes complete with accessories and installation instructions.

Biscay Kitchen Sink Faucet Specifications

Type : Kitchen Faucets
Mounting : Deck mounte/1 hole
The Hole Diameter Of Your Sink : 3.3cm-4.5cm(1.3inches-1.78 inches)
Finish : Oil Rubbed Bronze Finish
Main Body Material : Brass
Handle Material : Zinc Alloy
Valve : Ceramic Valve
Spout Reach : 8.5inch
Spout Height : 8.1 inch
Product Dimensions : 14.5 x 9 x 2.9 inches
Water Feature : Mix Hot and Cold
Item Weight : 2.4 pounds
Water Pressures : Minimum 0.5 bar, 1.0 bar recommended


BathSelect® Manufacturer Warranty Information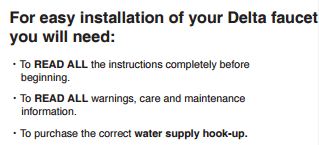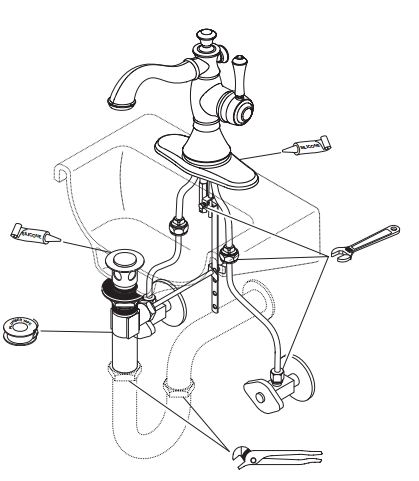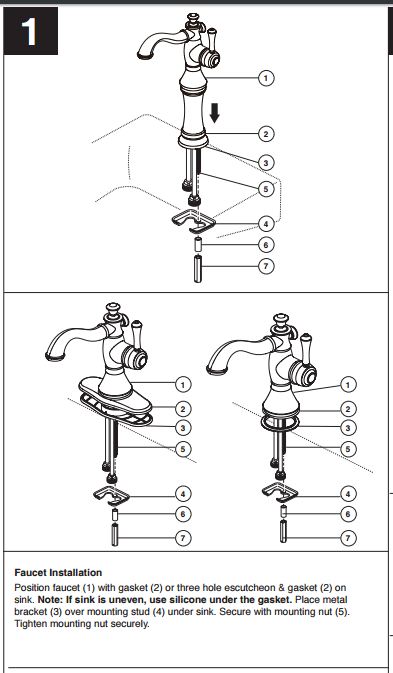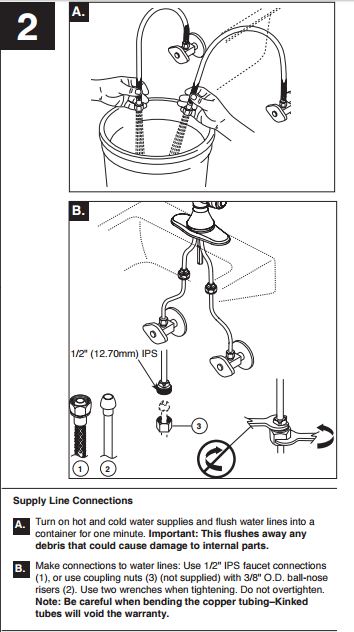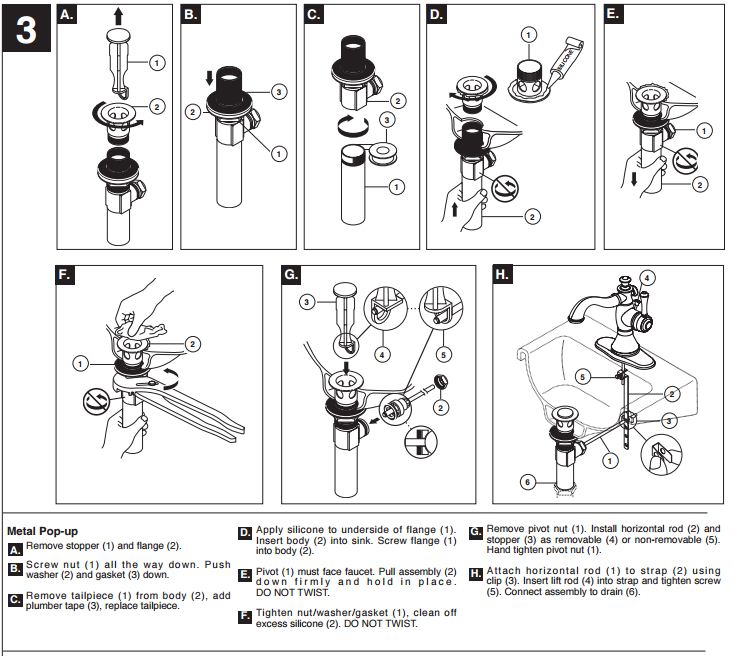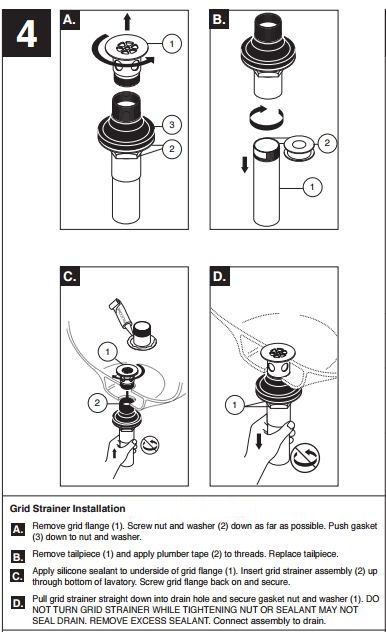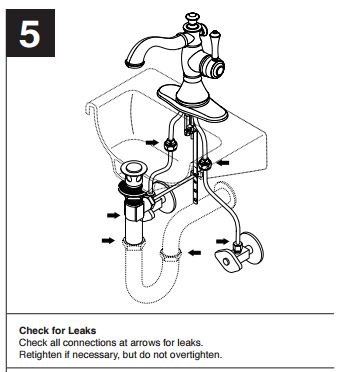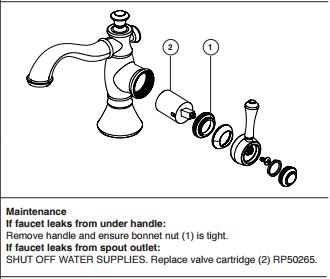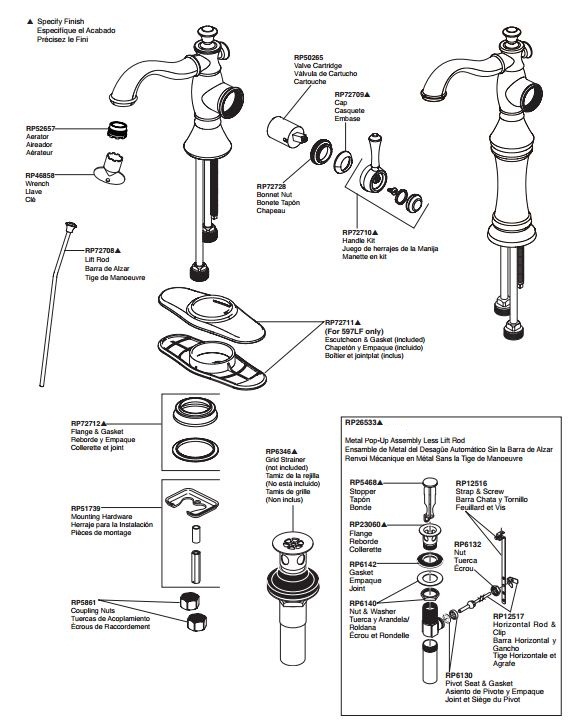 Shower Sets, Shower Heads, Motion Sensor Faucets, Bath Faucets, Bathroom Fixtures, Bath Sinks and Vanities.
Don't have all your product information? Browse all support topics below.
Recommended Kitchen Faucets:
Pros and Cons of Ceramic and Porcelain Tile in Bathroom
Ceramic and porcelain tile is arguably the most recommended material when it comes to bathroom flooring. It's a very affordable tile option, and incredibly durable. Plus there are unlimited patterns, colors, formats, shapes, and sizes to choose from, so you're sure to find a ceramic or porcelain tile to suit your taste and budget.
Advantages:

Water Resistance
Durability, high foot traffic
Easy maintenance
Cost, inexpensive
Design options

Disadvantages:

Cold – Temperature adapts to the weather. i.e. cold floors in the winter.
Installation (Labor Intensive)
Product weight
Hard, not a lot of give. Can crack with heavy objects falling.
Pros and Cons of Natural Stone Tile in Bathroom
Natural stone is another very popular choice for bathroom flooring. In fact, it's been popular for centuries. In fact, it's been popular for centuries. Although they require a few more steps during installation (to seal them against moisture), and can sometimes cost a little more than their ceramic and porcelain counterparts, using natural stone tiles in your bathroom has been known to increase the resale value of a home.
Advantages:

Beauty of natural variation, elegance and style.
Warm pleasant ambiance
Sturdy & Durable
Perceived Value

Disadvantages:

Higher Costs
Can be brittle, chip or scratch easily
Porous, require sealant to avoid water damage and stains.
Very Heavy, may require subfloor reinforcement.
Requires more work to maintain, re-sealing.
Pros and Cons of Vinyl Flooring in Bathroom
If you want to achieve an authentic wood look and feel in your bathroom, vinyl flooring is your best bet. Better, in fact, than any type of real wood flooring. Unlike solid and engineered hardwood, vinyl flooring offers water resistant (and sometimes even waterproof) properties and won't warp, twist, or buckle in the face of moisture like their wood counterparts.
Advantages:

When it comes to bathroom flooring, vinyl is the most DIY-friendly option available. Plus, because it can be installed easily and quickly, it's also a more affordable installation cost if you decide to have the floor installed for you by a professional
Vinyl is a great option for condos because you can use a single type of flooring throughout your whole home
Can be installed above an existing tile floor, making it a great, easy option to update the look of your bathroom without having to tear out old tiles
Available in water resistant and some 100% waterproof options
Very easy to clean and maintain

Disadvantages:

May not be compatible with underfloor heating--consult with the manufacturer's recommendation to confirm
Cannot be used as a shower floor material
Pros and Cons of Cork Flooring in Bathroom
When it comes to comfort underfoot, few types of flooring are as cozy as cork--a welcome trait for bare feet in the bathroom. More than just comfortable, cork flooring is also renowned for its water, mildew, rot, mold, and pest resistance--making it a strong contender for bathroom floor applications.
Advantages:

Naturally water, mold, and allergen resistant
Incredibly comfortable under bare feet
Insulates against cold and sound for a naturally warmer and less acoustic bathroom

Disadvantages:

If installed in a bathroom a floating method is not recommended
No matter what installation method is used, it must be finished on site so the joints between boards are sealed to prevent moisture absorption at the core
What Are the Worst Bathroom Flooring Options?
When it comes to flooring in the bathroom, there are two materials that just don't cut it when it comes to long term, low maintenance performance: wood and carpet. When customers ask us whether they should put solid hardwood, engineered hardwood, or laminate flooring in their bathrooms, we make a hard and fast recommendation against choosing these types of material. Although this opinion is controversial, and other retailers may recommend installing engineered or laminate in the bathroom because they perform better against moisture than solid hardwood flooring, we just don't think the pros outweigh the cons when it comes to installing real wood in bathrooms. Here is a breakdown on how wood flooring performance is affected by moisture:
Pros and Cons of Solid Hardwood Flooring in Bathroom
Solid hardwood is, quite honestly, the worst choice when it comes to wood options for your bathroom floor. Over time water damage is inevitable to solid hardwood in the bathroom, no matter how flawless the installation, even if done by a professional. If you're determined to have solid hardwood flooring in your bathroom, it's important to expect extensive upkeep and repair throughout the lifecycle of your floor.
Advantages:

It looks great and feels comfortable, but look and feel can be achieved in wood-look materials that are more resistant to moisture damage

Disadvantages:

Almost no protection against moisture is built into the composition of its boards
The tiniest amount of moisture can easily seep into the core of solid hardwood planks and cause rot over time
If installed, it must be done professionally to make sure there are zero gaps for moisture to seep into, and also have seams between boards flooded with a protective coating that guards against moisture
Pros and Cons of Engineered Hardwood Flooring in Bathroom
Although engineered hardwood flooring performs better in moisture than its solid counterpart, it is still a wood product at the end of the day. Any type of wood-based material is prone to damage in moist environments like bathrooms.
Advantages:

If you absolutely have to have a wood floor in your bathroom, engineered would be a better choice over solid hardwood. Engineered is more dimensionally stable than solid hardwood thanks to its core

Disadvantages:

If installed in the bathroom, we strongly recommend hiring a professional installer as the seams between planks have to be as tight as possible and the floors then have to be thoroughly sealed
Over time moisture that permeates the engineered floor boards will cause them to warp and buckle
Pros and Cons of Laminate Flooring in Bathroom
Much like engineered hardwood, laminate is a preferred choice for bathroom flooring over solid hardwood, but still contains real wood material that are prone to moisture damage.
Advantages:

If installed correctly with tight seams between planks it is more difficult for moisture to find its way through the plank and to the subfloor causing damage--but this more or less delays damage, rather than preventing it

Disadvantages:

This type of installation should also be handled by a professional installer
If (and most likely when) moisture does find its way through the tightly sealed seams between floor boards, the planks will begin to expand, bubble, and warp--the only way to fix this is to tear the plank out and replace with a new one
Recommended Articles About Bathroom Flooring:
Recommended Articles About Waterproof Flooring