The BathSelect Automatic Hands Free Commercial Faucet D517 Chrome Finish Installation Details

Fontana Automatic Hands Free Commercial Sensor Faucet

Available in Chrome, Oil Rubbed Bronze, and Gold Tone Finish

Fontana Commercial Sensor Faucet Product Description

This contemporary touchless, sensor activated bathroom faucet comes with self-setting detection range is a low maintenance, and has an easy access screen to protect working components from debris and natural waterborne elements.

Sensitive Sensor with Infrared AI Smart-Chip
Factory set to 30-second Auto Shutoff (can be adjusted).
Motion touchless sensor faucet operation.
Water Pressure: 0.5 - 7.0 KGS/cm, 10 - 125 psi
Solid Brass Construction,
Available in Polished Chrome, Oil Rubbed Bronze and Gold Finish
Easy to Install - Instructions Included
Water resistant solenoid enclosure
Advanced energy saving design for long lasting battery life
Comes complete with Hoses & Accessories
Power Supply: AC110V And DC6V (batteries not included)
AC/DC power option.
Fit for residential or commercial use applications.
ADA Compliant, commercial sensor faucet.
Easily can be installed in new or retrofit applications.
Comes with 5 - Year Manufacturer Warranty
Usage: Commercial / Residential
Ideal for commercial use applications in public restrooms, restaurants, office building, public facilities, hospitals. Fits all standard US plumbing.

Faucet Total Height (cm): 12
Spout Height (cm): 9
Spout Length (cm): 17
Mounting Type: Single hole
Valve Type: Ceramic Valve
Number of Holes Required for Installation: 1
Faucet Body Material: Brass
Faucet Spout Material: Brass
Flow Rate: 1.3 GPM (gallons-per-minute)
Maximum Deck Thickness: 1-5/8"

Diameter of inlet pipe
DN15
Diameter of outlet pipe
DN15
Water Pressure
0.05Mpa - 0.7Mpa
Power
DC.6V
Flow rate 0.5GPM (1.9 L/min)
Detection Zone
Factory set 25cm(based on standard inductive board)
Ambient Temperature
1 - 45 ℃
Degree of protection by enclosure
1P56

BathSelect® Manufacturer Warranty Information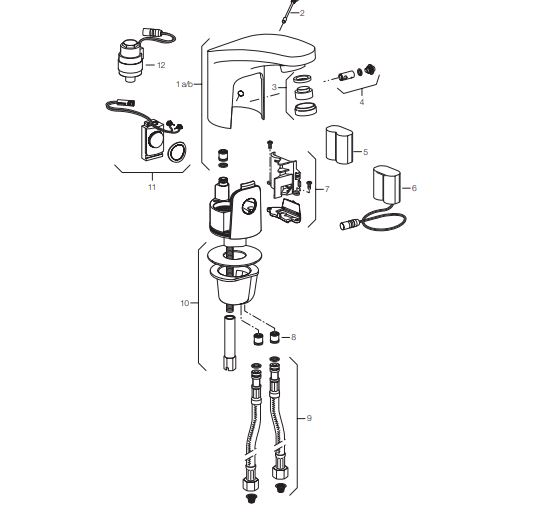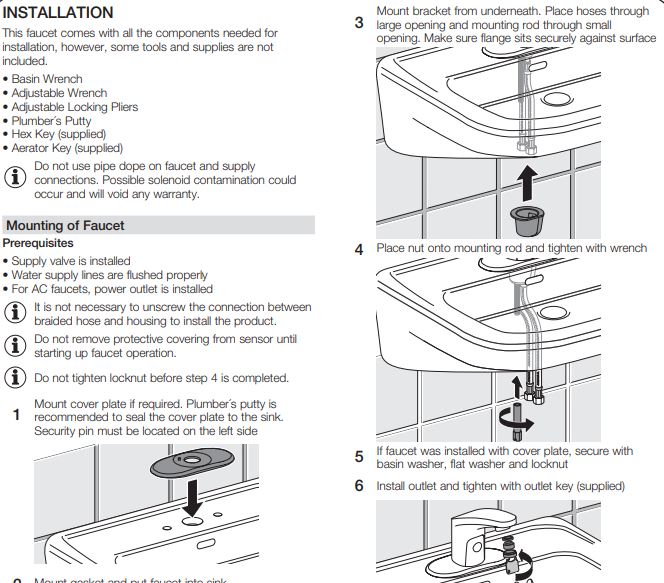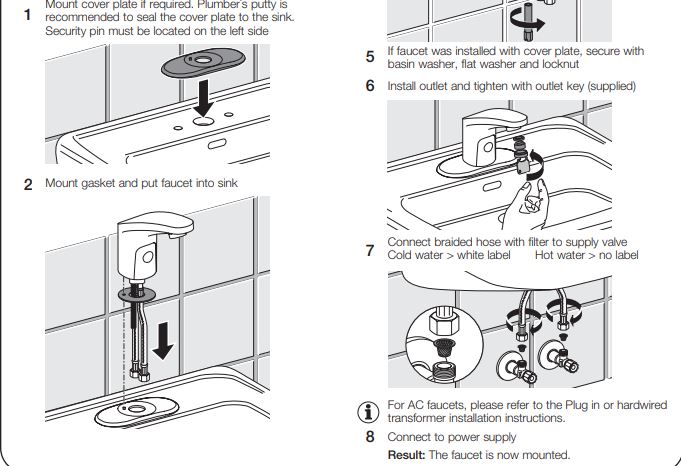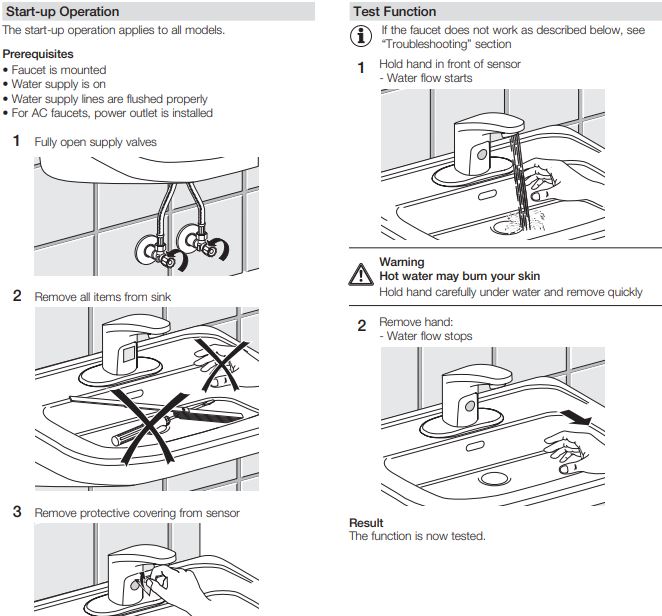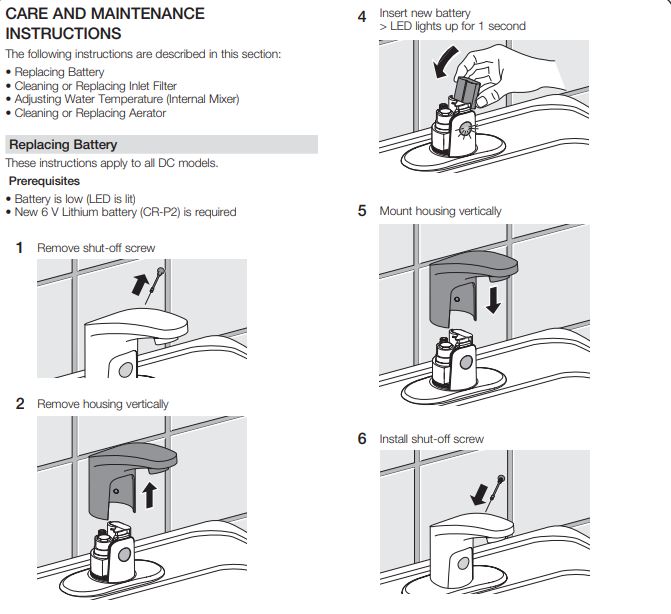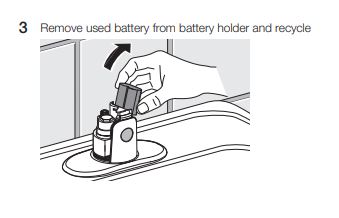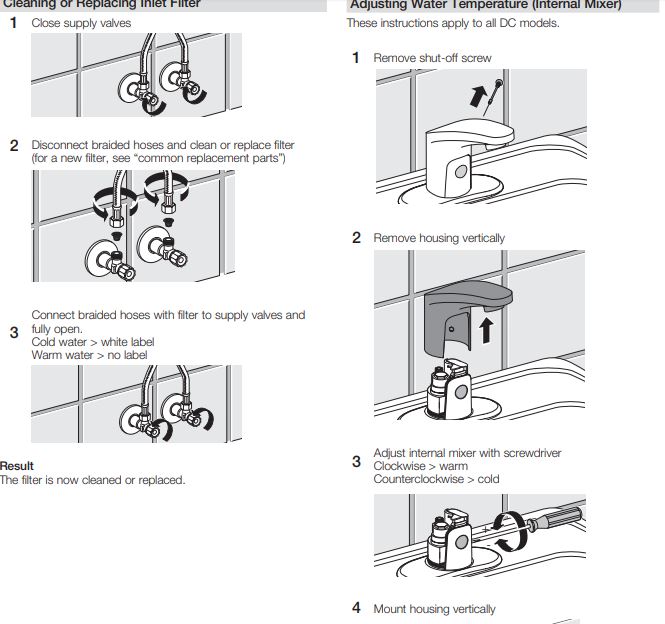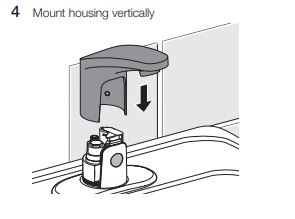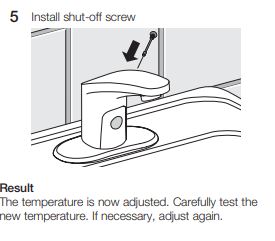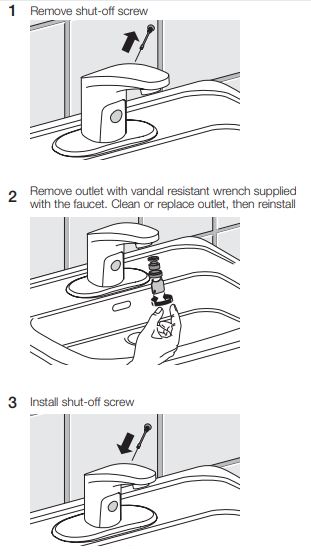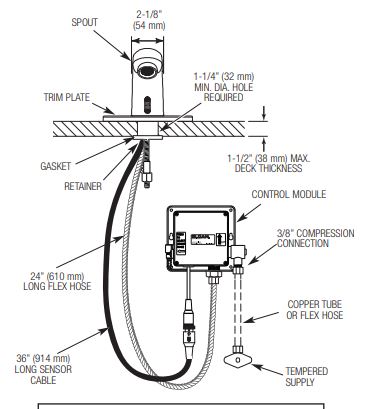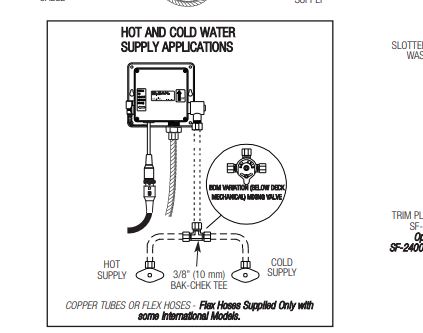 .
Shower Sets, Shower Heads, Motion Sensor Faucets, Bath Faucets, Bathroom Fixtures, Bath Sinks and Vanities.
Don't have all your product information? Browse all support topics below.