BathSelect 20" Large Shower head with 3 Ways Digital Mixer & Hand shower
Our BathSelect Large Shower Head is one of the Best & Unique Shower Heads available in the market at an extremely competitive price range. The Shower Head is 20" Square in Shape and has a Stainless Steel Finish. This Contemporary Styled Shower Set comes with a Digital Mixer which allows 3 Way Mixing and has a Hand Shower.
BathSelect 3 Ways Digital Mixer & Handshower Features:
Brand Name: BathSelect

Model Number: BS14WP
Type : Shower Set
Style : Contemporary
Feature : Thermostatic Shower Set
Valve Core : Ceramic
Installation : Recessed
Surface Finish : Stainless Steel
Number of Handles : Dual Handle
Size : 20"
Function 1 : Rainfall Shower
Function 2 : SPA Mist Shower
Function 3 : Hand Shower Head
Water Pressure : 0.25-0.5MPA
Water Flow : 14-18 L/Min
BathSelect® Manufacturer Warranty Information

Installation Instructions for BathSelect 20" Large Shower Set




Before you begin, please read the installation instructions below. Observe all local building and safety codes.

Unpack and inspect the product for any shipping damages. If you find damages, do not install.
Please note all showers must be installed by a professional and certified plumber otherwise warranty might be voided

Shower Head Installation





Decorative cover

Screws

Pipe 1

Pipe 2

Screw

Bolt

Nut


Water Inlet Pipe




Hole size on ceiling


1. Drawing the line on the ceiling according to the above specification
· Decorative Cover
· pipe 1

2. connect pipe 1 with decorative cover



3.

Drill the holes on the ceiling according to the above hole specification and install 4 pipes.



4. According to the right drawing, install four-pipe 2 into pipe 1. Put the screw bolts through the hole on the side to lock pipe 2 with pipe 1.




5.

As the right drawing is shown, install four-pipe 2 on the head shower.



6. After fixing the showerhead on the ceiling, connect the showerhose with 2 water inlet on the showerhead back cover. The other end connects with the water outlet pipe in the wall.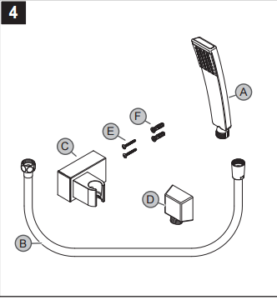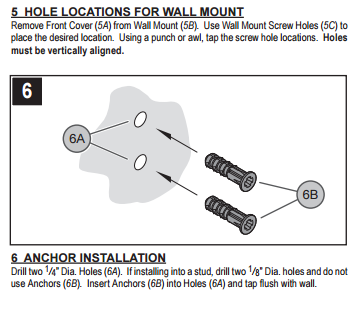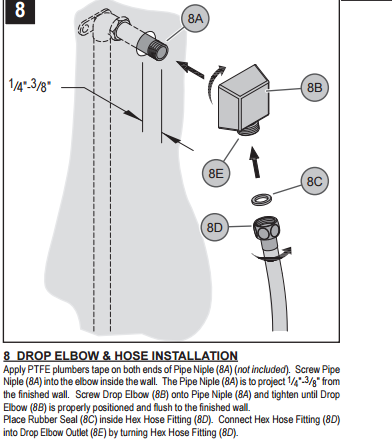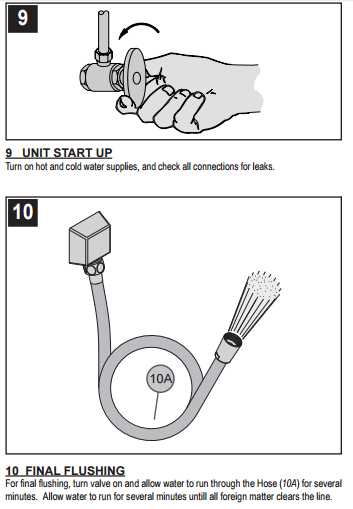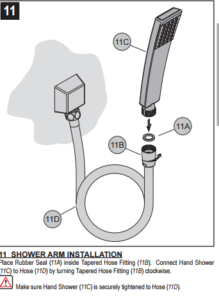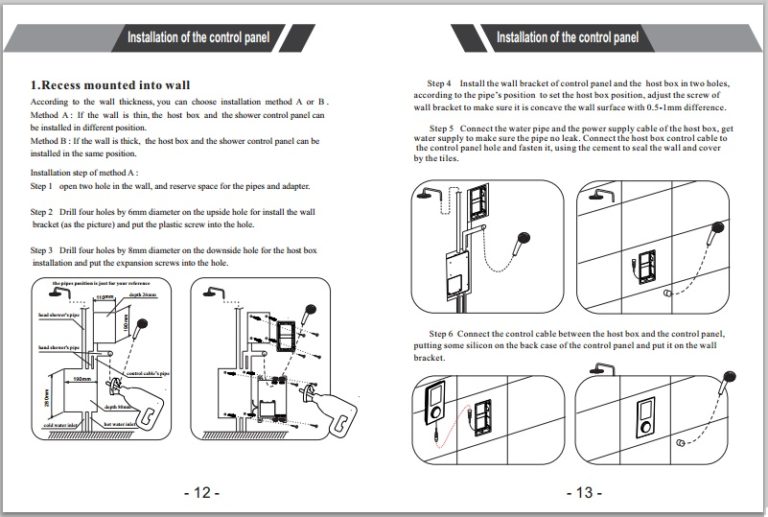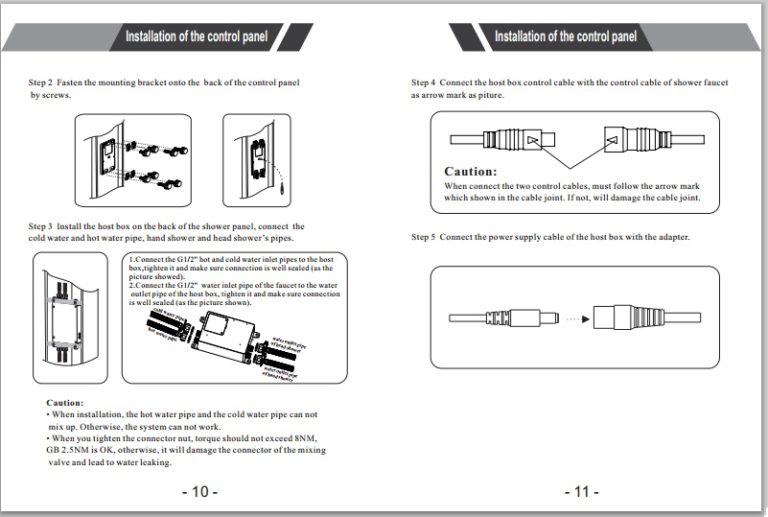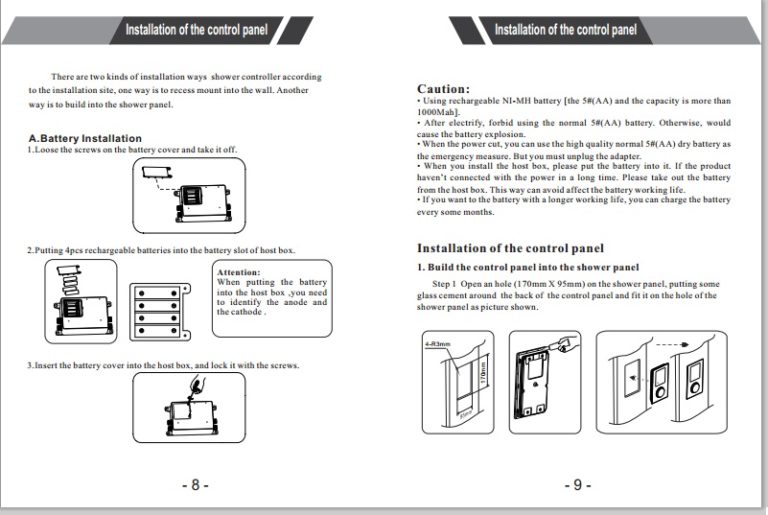 Shower Sets, Shower Heads, Motion Sensor Faucets, Bath Faucets, Bathroom Fixtures, Bath Sinks and Vanities.
Don't have all your product information? Browse all support topics below.