Installation Instructions for Reno Contemporary Style Stainless Steel Square Rain Shower Head
Reno Contemporary Style Stainless Steel Square Rain Shower Head
With this round Stainless Steel (and not plastic) rainfall shower head you can experience the new style of showering. Turn on the fun in your shower just by turning on the water, all this with no electricity or batteries are needed and no need to figure out installation since it can be installed in minutes, by simply unscrewing the old shower head and screwing in the new shower head, and no connections or adapters needed it is made to fit all US 1/2" standard fittings that is simple .This high tech is self powered by water pressure and will automatically turn on in minute . The shower head comes in many finishes including chrome finish, brushed nickle, gold tone and oil rubbed bronze finish and the shower head has an adjustable built-in swivel connector so you can point the shower head in any direction. Simply you can turn on the fun in your shower just by turning on the water.




Reno Contemporary Style Stainless Steel Square Rain Shower Head Features


Material: Stainless Steel
Finish: Available in Chrome, Satin Nickel, Copper Metallic and Gold Metallic finish
Color: Brushed Nickle
Shower head Style: Contemporary
Shape: Square
Rain Shower Mount Method: Wall or Ceiling Mount
Connection :1/2" US standard (included)Shower Arm: Optional (purchased separately)
Modern stylish design Completely made to match or stand out from your other bathroom fixtures
High quality this modern shower head is made out of brass, so its made to last!
Customization: Yes


BathSelect® Manufacturer Warranty Information






No tools required, ½ connector fits standard sized shower plumbing.



Use your hands counter clockwise to unscrew the old showerhead and removed it.

Take out the showerhead, make sure the shower filter is placed in the connector.

Ensure the showerhead full horizontal alignment wall mounted shower arm thread.

Use your hands clockwise to tighten showerhead.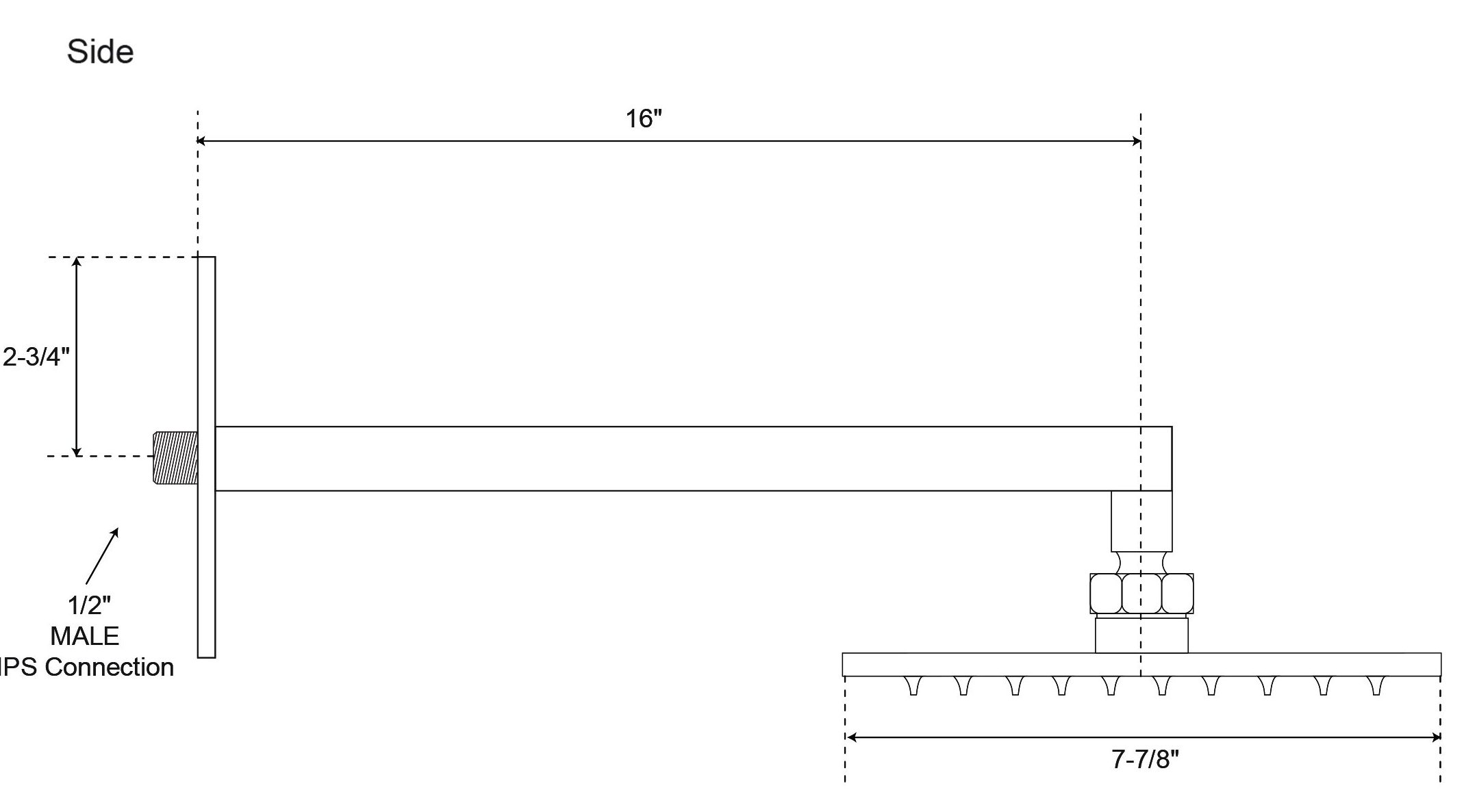 Shower Sets, Shower Heads, Motion Sensor Faucets, Bath Faucets, Bathroom Fixtures, Bath Sinks and Vanities.
Don't have all your product information? Browse all support topics below.