The Commercial Wall Mount Automatic motion sensor touchless faucet Installation Details

Commercial Wall Mount Automatic motion sensor touchless faucet

Ideal for commercial use applications in public restrooms, restaurants, office building, public facilities, hospitals. Fits all standard US plumbing.

Wall Mount Sensor Faucets

| | |
| --- | --- |
| Type | Motion Faucet |
| Model Number | BST56107SF |
| Surface Treatment | Polished |
| Number of Handle | 0 |
| Power supply | DC,AC,AC+DC |
| Surface Finishes | Available in Chrome, and Gold |
| Surface Finish | Chrome |
| Faucet Mount | Single Hole |
| Style | Contemporary |
| Approval | CE,WRAS,CUPC,ROHS,WATERMARK |
| Battery Lifespan | 108000 Flushes |
| Brand Name | Fontana Sensor Faucets |
| Feature | Sense Faucets, Thermostatic Faucets, Electric Faucets, 2014 Electrical Sensor Kitchen Sink Basin Tap |
| Installation Type | Wall Mount |
| Valve Core Material | Brass |
| Sensor Field | 5-30 cm Adjustable |
| Flow Rate | 2.0 GPM |
| | |

Fontana Sensor Faucet

Self contained design
Ceramic mixing valve built-in
Wall mount design one piece infrared sensor basin faucet
The sensor is self-adjusting to its installation environment when wired in
Elect and battery powered options included
Solid brass construction
Hygienic and water conservation

Technical Information

Power Supply
DC:6V(4 x AA alkaline batteries)
AC:220V-240V/50Hz or AC110V/60Hz
Power Consumption
Static≤0.3mW;Active≤3W
Battery life
108000 flushes(4 x AA alkaline batteries)
Sensor Field
(1.96"-13.77")05-35cm (adjustable)
Water Pressure
0.05~0.8MPa
Ambient temperature
0~55°C
Working life
350000~400000 times
Sensor time
<1 Sec
Closing time
<2 Sec
Low voltage indication
3.9V(The light will flash twice each two seconds)
Self shut off time
65-70 Sec (Non stop flushing)

BathSelect® Manufacturer Warranty Information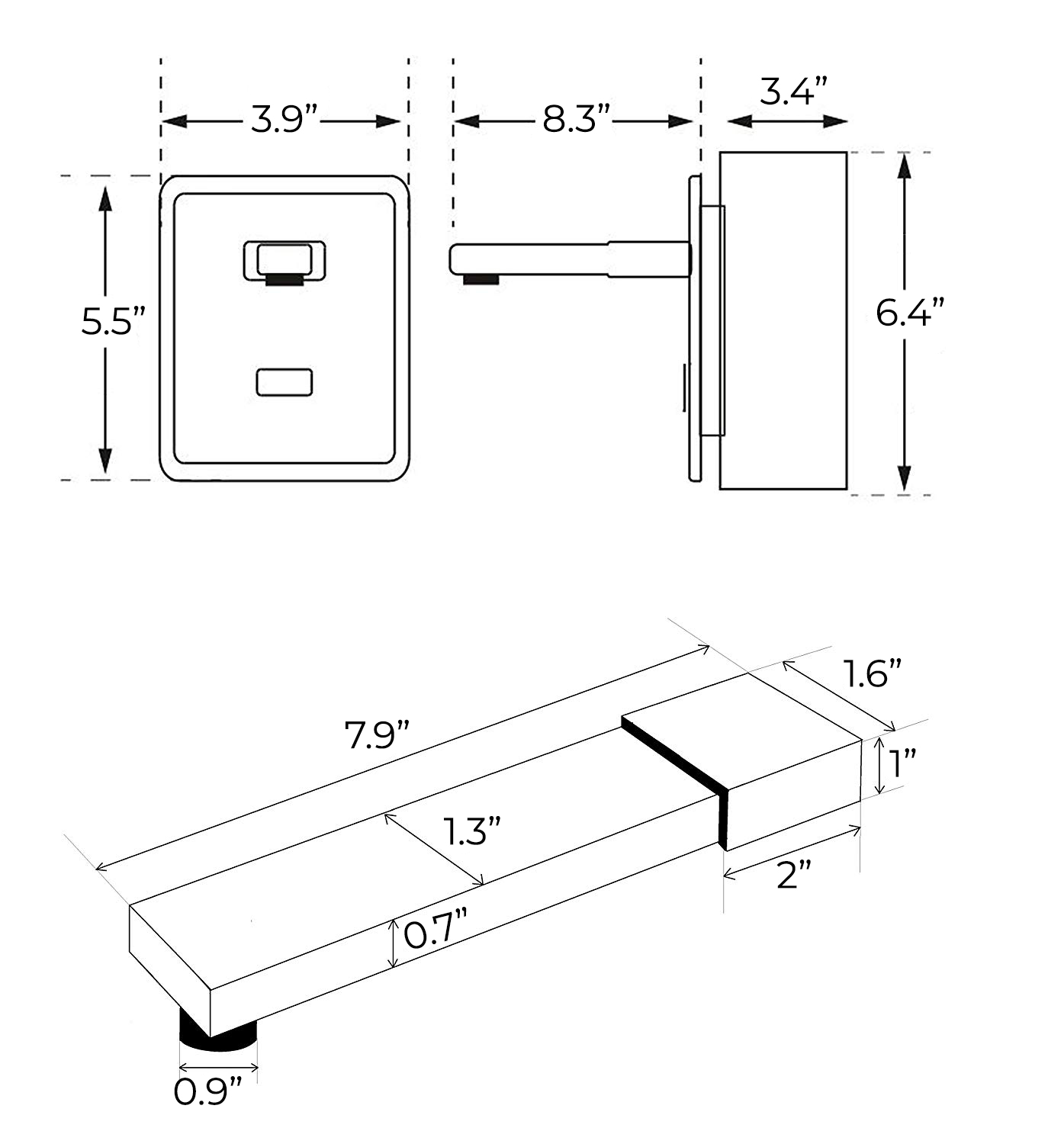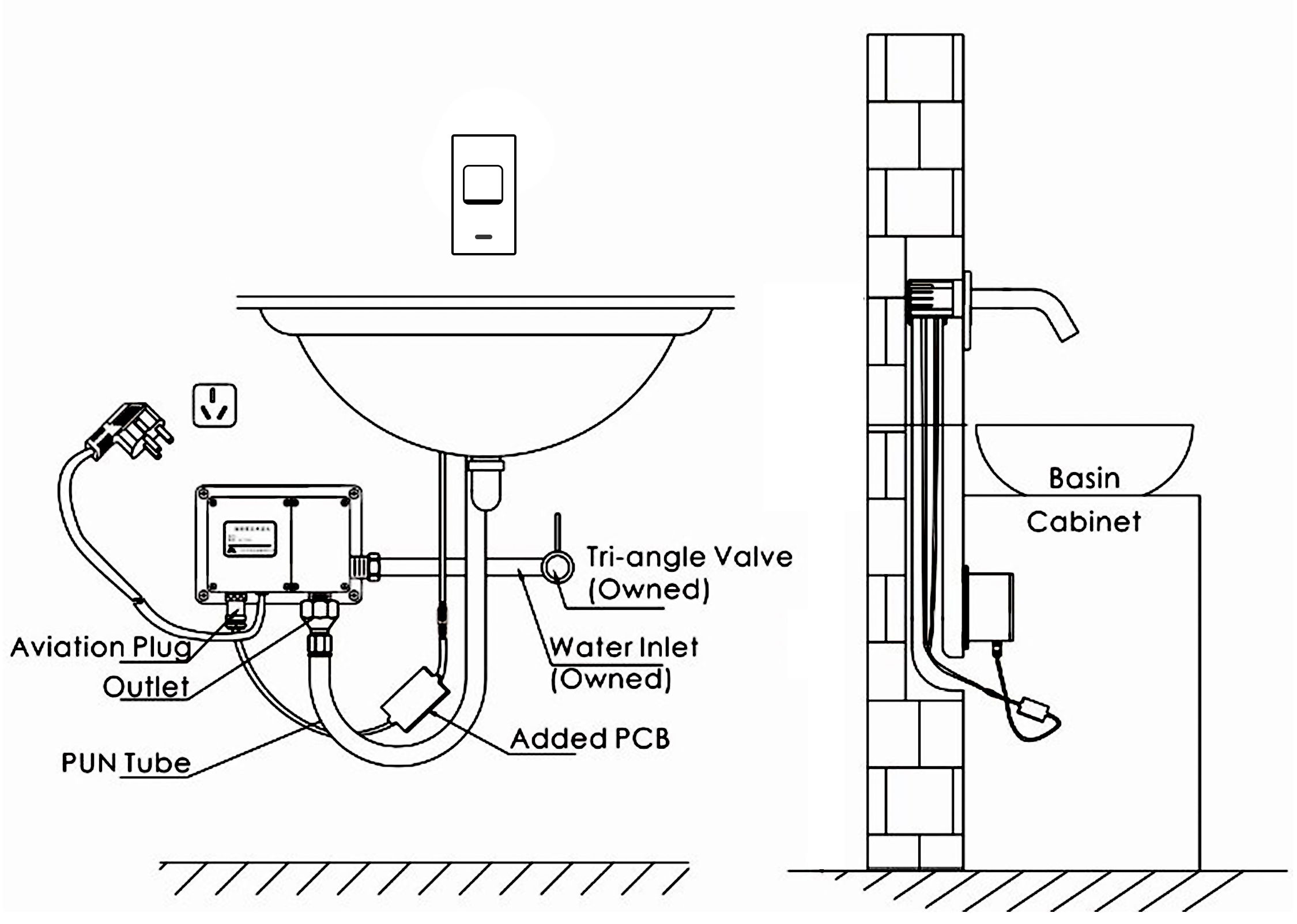 nstallation Steps
Flush the water supply pipes thoroughly to remove debris. Faucet is designed for tap water or potable water.
Do not apply excessive force to the product as doing so may cause damage.
Do not damage the surface of the sensing window when installing or cleaning the faucet.
When installing DC type faucets, pay special attention to the directions of battery electrodes. Tighten the battery cover to prevent its exposure to moisture.
When installing AC type faucets, strictly follow indicated instructions to perform electric connection. Do not turn on the AC power supply before installation is completed.
One AC power supply can power no more than two faucets at a time.
The general power supply must be protected by a proper fuse.
Do not put the faucet near the strong ultraviolet or electromagnetic field.
Cover the sensing window with black tape when repairing lavatory.
Turn off the AC power supply and water supply before repairing the faucet.
OPERATION INSTRUCTIONS
Once the user's hands enter the sensing range, the faucet automatically activates water flow. Water flows until 0.5~1 seconds after the hands are removed or until the faucet reaches its 1-minute timeout setting. The faucet adjusts its sensing distance automatically as per the condition of the lavatory and surrounding environment.
Determine the installation method per lavatory size, and make sure the center of the faucet outlet aligns with the center of the lavatory.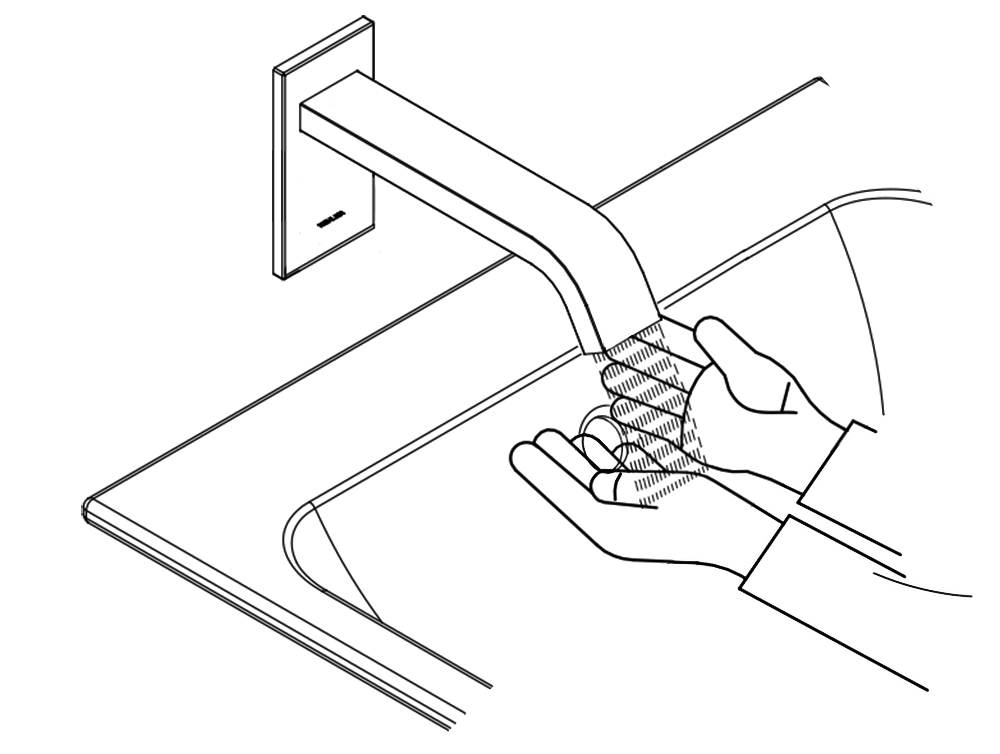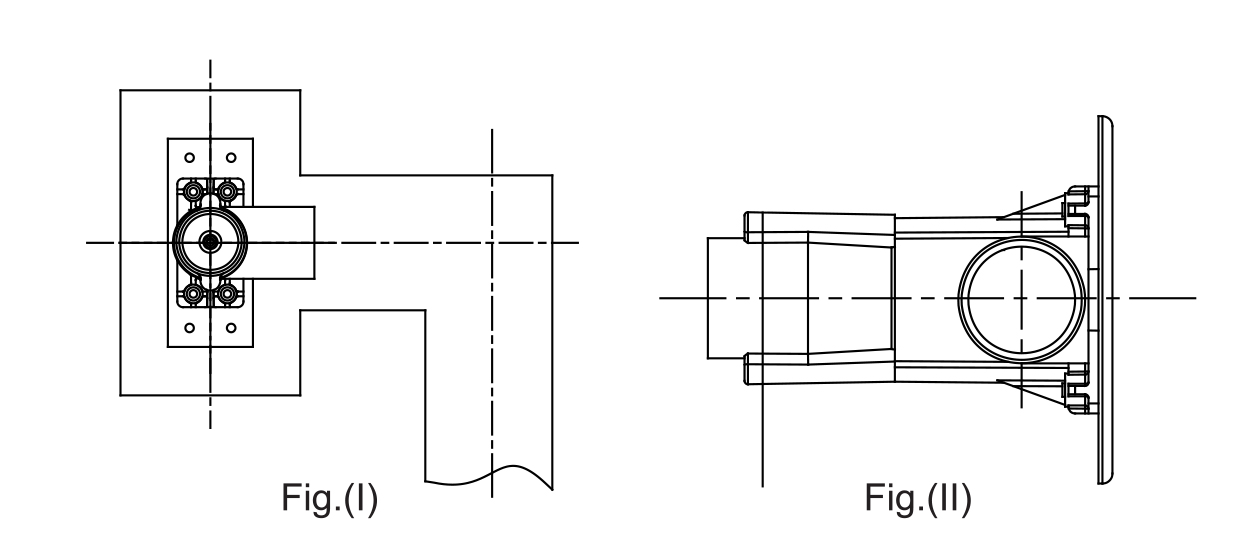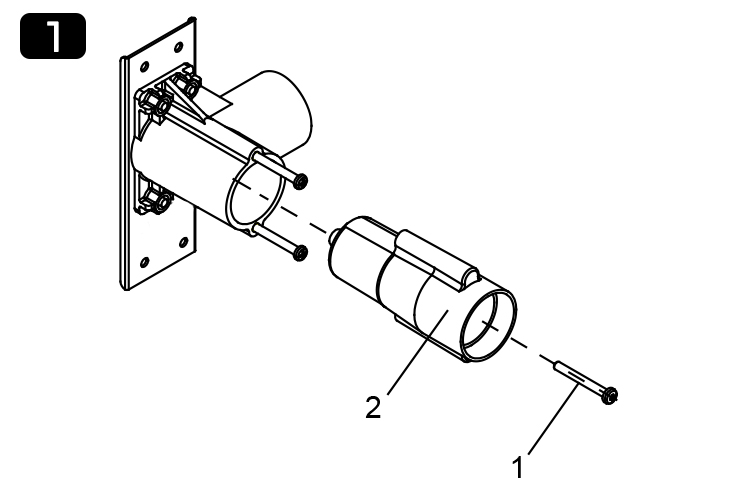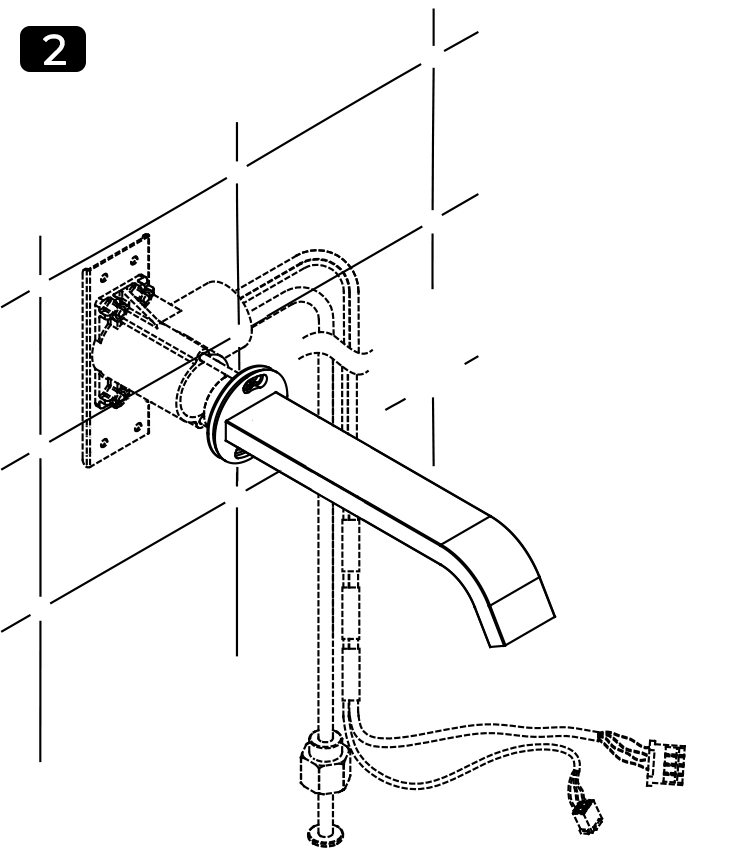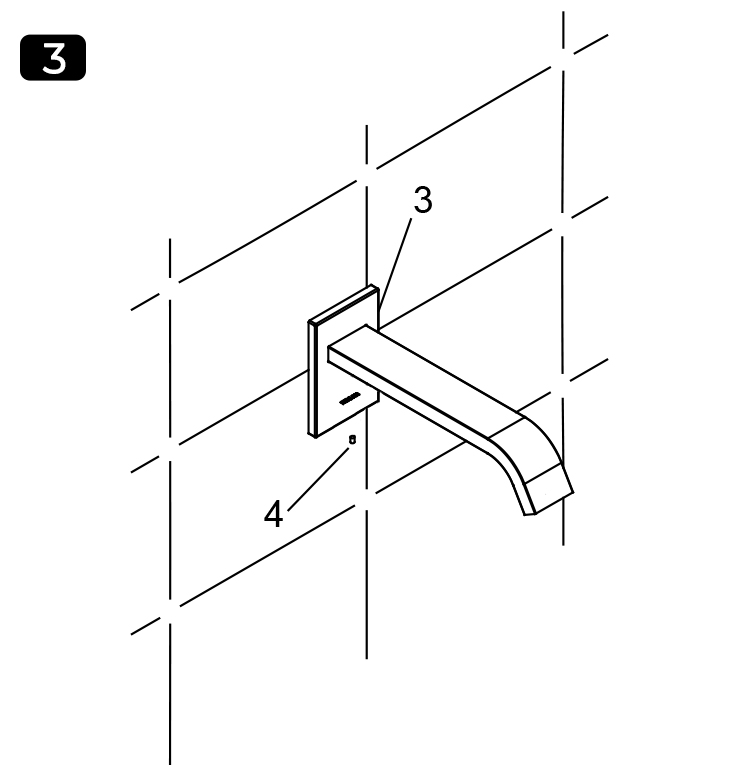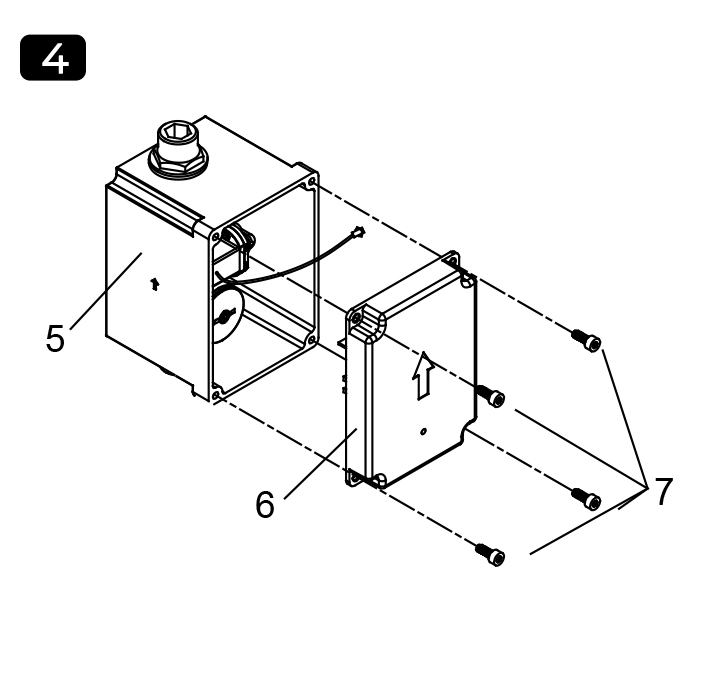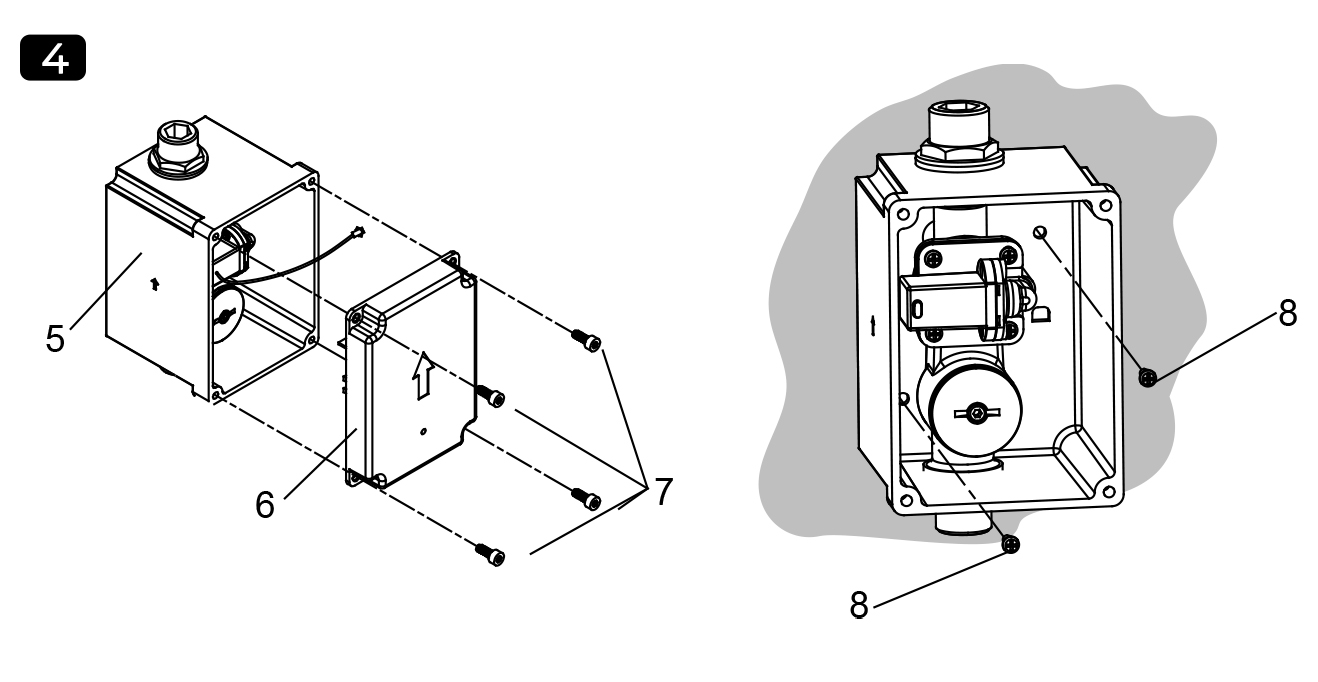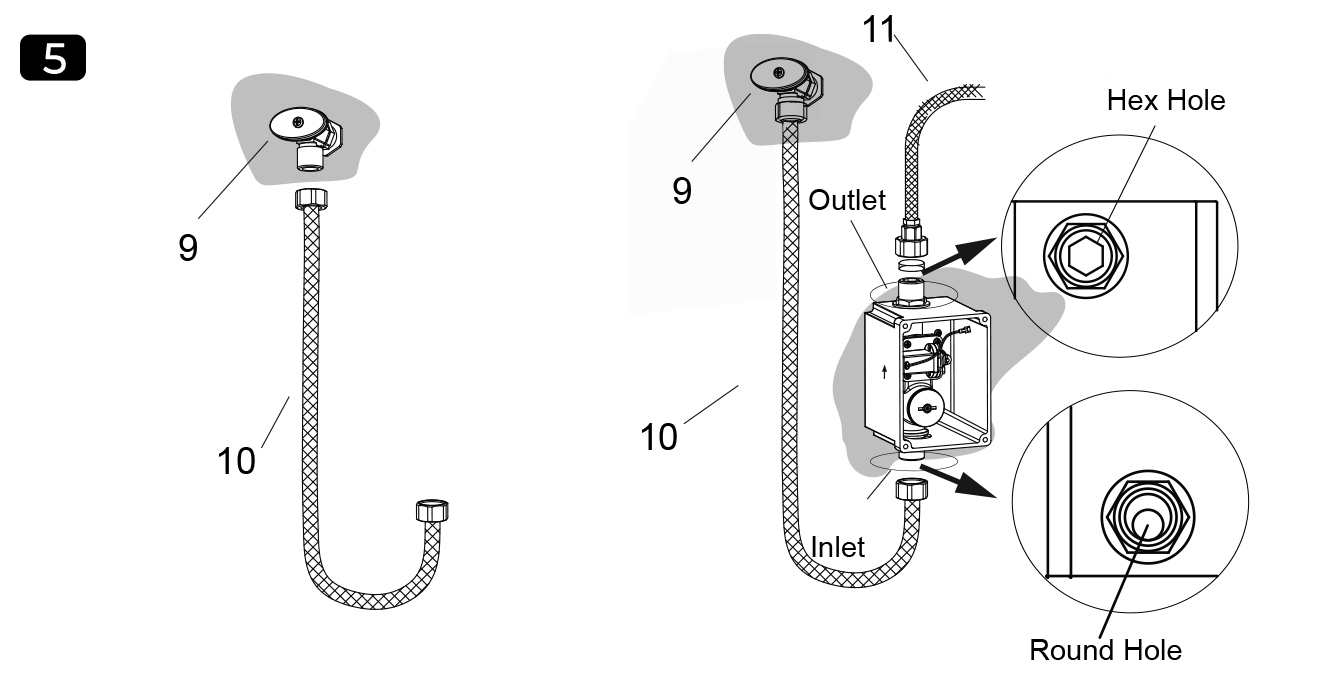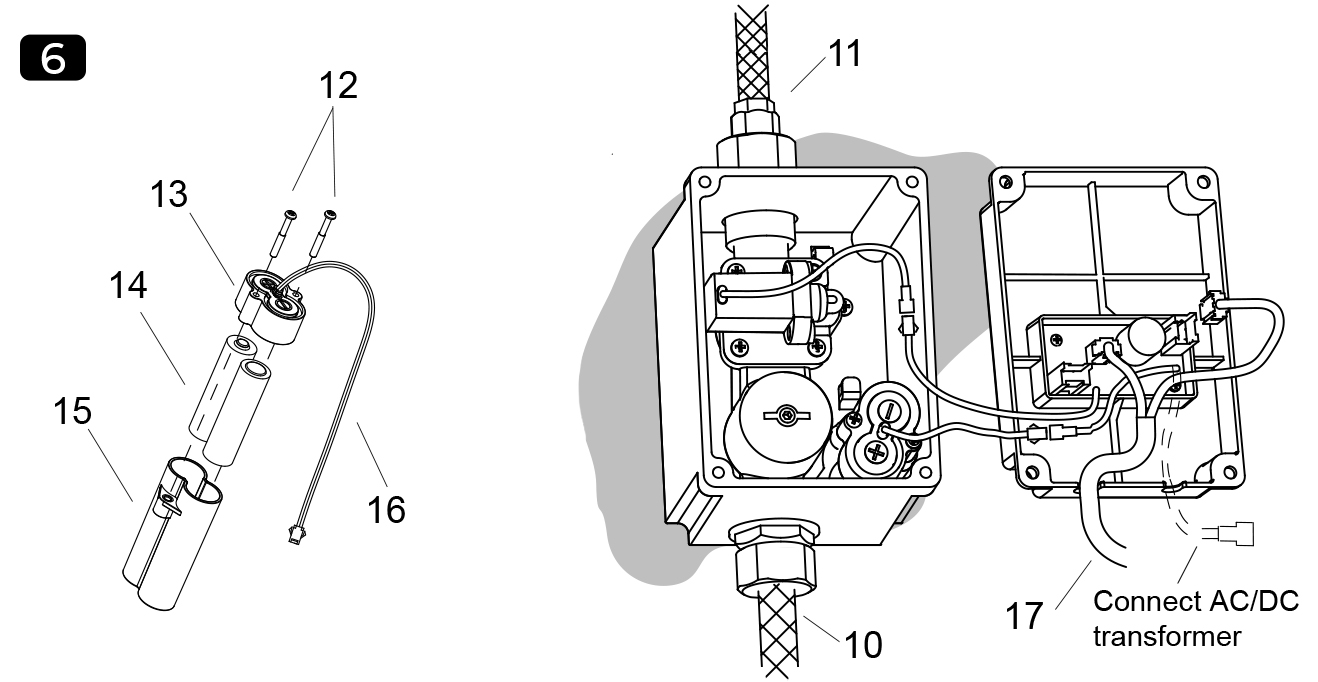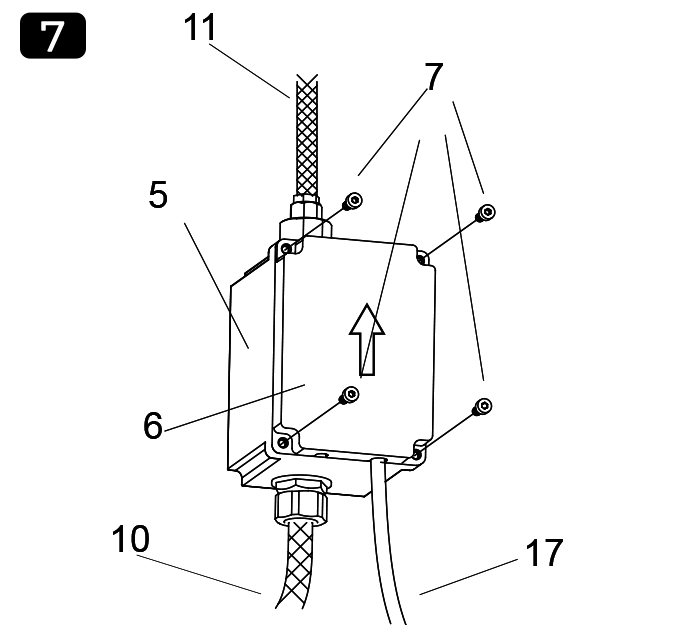 Shower Sets, Shower Heads, Motion Sensor Faucets, Bath Faucets, Bathroom Fixtures, Bath Sinks and Vanities.
Don't have all your product information? Browse all support topics below.