Installation Instructions For Queen Black Crown Deck Mount Faucet

BathSelect Oil-Rubbed Bronze Queen Black Crown Deck Mount Faucet

BathSelect beautiful queen crown style bathroom faucet. It comes in an oil-rubbed bronze polished. It has a good surface finish. It is a type of bathroom classic faucet. It gives your bathroom a classic look. It can use for hot & cold water. It is easy to install. The stylish and modern styling of this faucet is the perfect solution for updating your existing bathroom sink hardware. This faucet has been made with premium grade lightweight.

BathSelect Queen Black Crown Deck Mount Faucet Specifications:

Type: Sink Faucet
Product Code: BS9585
Product Brand: BathSelect
Number of Handle: Single
Installation Mount: Deck Mount
Installation Type: US Standard
Fixed Support: Yes
Style: Classic
Color: Black
Faucet Material:

Brass

Surface Finish:

Oil-Rubbed Bronze

Customize:

Yes

Number of Hole:

SIngle

Function: Single Holder Single-Hole

Product Dimension:

14.96 x 8.66 x 3.54 inches

BathSelect® Manufacturer Warranty Information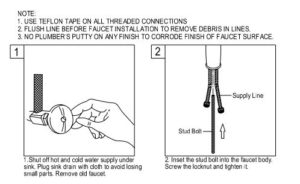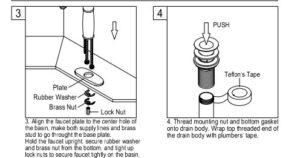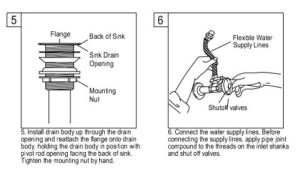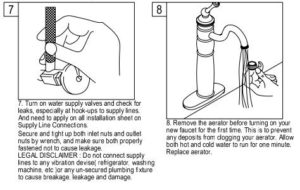 Shower Sets, Shower Heads, Motion Sensor Faucets, Bath Faucets, Bathroom Fixtures, Bath Sinks and Vanities.
Don't have all your product information? Browse all support topics below.